About Hunt Insurance of Raleigh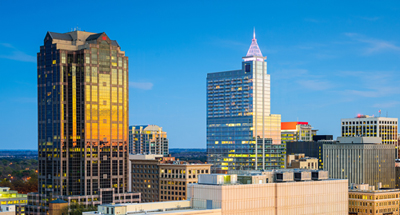 I believe every family has the right to enjoy life to the full. In a world full of uncertainty, it's important to be prepared for life-changing events that can disrupt that happiness. Preparing for adversities requires some form of insurance. – J. Hunt
We have years of experience and training in the insurance industry. And we are regularly involved in seminars and continuing education to stay current with industry trends. This helps us offer you personalized service and quickly find the insurance plans that best fit your needs.
Changes in the economy, inflation, and market loss can affect your savings and investments. Our goal is to use the plans we offer to help secure your family's future as effectively as possible. We have a solid understanding of how wealth works, we share what we have learned, and we use it to help you plan wisely for the future.
We cater to our clients by:
listening closely to you to ensure we understand your needs. We want to get it right—not to make you feel rushed into a decision you're not comfortable with.
empowering you through thorough, but simple explanations to help you fully understand your options. The final decision for an insurance plan is yours, and you'll understand why you made it. Do you have questions? We encourage them. So ask away.
establishing a long-term relationship that gives you confidence to freely contact us with any questions regarding your insurance. You'll know that we value you as a client, and we want to serve you.
You will be impressed with the level of our genuine concern for your needs, our open, clear communication, and our customer-focused service. We think you'll be so impressed that Hunt Insurance will become your trusted source—your first choice—for your insurance needs.