Raleigh, NC Term Life Insurance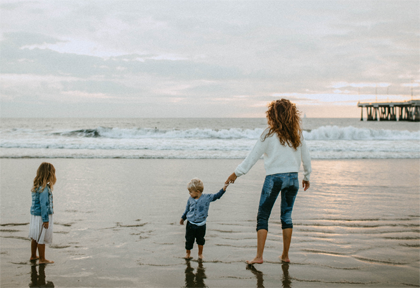 Term life insurance provides coverage for a limited time, and it costs less than whole life insurance. It just might be the solution you need. In North Carolina, term life insurance is available from Hunt Insurance of Raleigh. Our hassle-free, knowledge-sharing approach helps you select life insurance with confidence.
What Is Term Life Insurance?
Term life insurance is coverage for a term—or limited time. The policy has a guaranteed death benefit that your beneficiary will receive as a tax-free lump sum. Hunt Insurance offers term insurance for 10, 15, or 20 years.
Why Choose Term Life Insurance?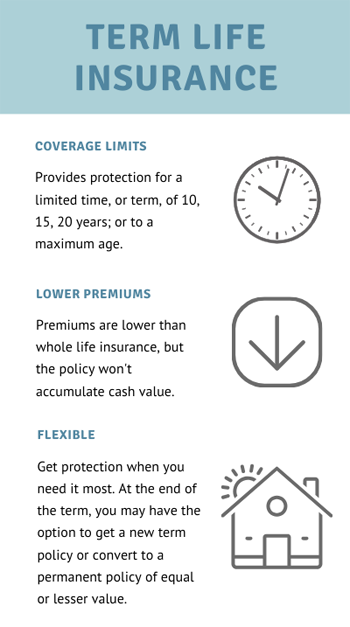 Unlike whole life insurance, you can purchase term life insurance for a limited time—when you need it the most. You might choose term life insurance to provide income replacement if you die while you're actively involved in these situations:
Saving for retirement
Paying off debt or a mortgage
Financing college education
Paying for childcare expenses
After you reach retirement page, pay off your mortgage, and finish helping your kids through college, your beneficiaries may not need as much coverage. When the term expires, you can switch to another policy that provides less coverage.
What Happens at the End of the Term?
At the end of the term, you stop paying premiums, and the term life insurance policy expires. But you have options:
Purchase a new term life insurance policy
Convert your term policy to a whole life insurance policy, often with the option of electing a smaller amount of coverage
Receive a percentage of your premiums back if you selected a return-of-premium policy
What Are the Types of Term Life Insurance?
You'll have options for different types of term life insurance that fit your budget and match your need to provide income replacement for your family. You can choose a policy with premiums that stay the same throughout the term or that increase over time. Some options might include:
Basic term – Enjoy lower premiums with coverage that ends with the term and has limited options for conversion to a permanent policy.
Term plus – Competitive premiums allow you to convert your policy at any time before age 70.
Recap term – If you want to convert your policy at the end of the term, this ten-year term policy allows you to use the first five years of premiums toward converting to a permanent policy.
Riders – Customize your term life insurance with additional features like these:

If you become totally disabled, your premiums will be waived.
Get a guarantee that allows you to purchase specified amounts of additional insurance regardless of your health.
If you have a terminal or chronic illness, you can receive a portion of your death benefits. The accelerated benefit may be taxable.
How Much Does Term Life Insurance Cost in NC?
The cost of term life in North Carolina—and any other state—depends on several factors:
Amount of coverage you want
Length of the term
Type of term insurance you select
Riders
Your age
Your health history
Your lifestyle
At your request, Hunt Insurance will discuss your options and give you a free term life insurance quote.
Do You Need a Medical Exam?
COVID-19 social distancing requirements minimize the need for medical exams for term life insurance. Insurers can assess your life insurance application by using your current annual exam and medical records from your primary care physician.
If your annual exams aren't current, it may be challenging for an insurer to assess your insurance rate accurately. You may choose to receive lab work to get an accurate assessment of your life insurance rate.
How Do Term Life and Whole Life Insurance Compare?
Term life insurance is active for a limited time, but whole life insurance lasts for a lifetime.
Premiums are less expensive than whole life insurance.
Unlike whole life insurance, your term life insurance policy won't accrue cash value.
You're not eligible to receive dividends from the insurance company as you might be with whole life insurance.
A Reliable Guide for North Carolina Term Life Insurance
Hunt Life Insurance of Raleigh, NC, will help you navigate the process as you decide:
if term life insurance is right for you,
the type of term life insurance you need, and
if you can benefit from policy riders
Our approach is to explain your options and answer your questions so you can make an informed decision. We won't pressure you to choose a specific type of insurance or to purchase it from us.
We invite you to call us or complete our contact form to get answers to your questions about term life insurance or to request a hassle-free quote.