Raleigh-Durham, NC Disability Income Insurance
Disability income insurance provides coverage for a portion of your income if you cannot work due to an illness or injury that is covered by your policy. But more than 50 million households in the U.S. do not have disability insurance. Is disability insurance worth it?
Income Protection Insurance
Income protection insurance is another term for disability income insurance. If you are ill or injured and unable to work income protection insurance will replace a portion of your income and help you maintain financial stability.
Do You Need Disability Income Insurance?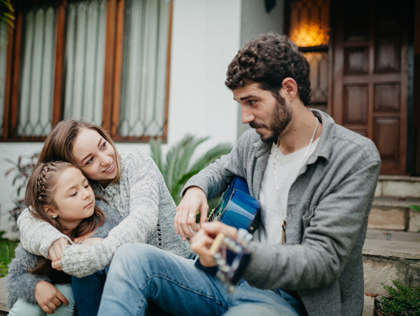 Although many people do not view disability income insurance as a priority, there are valid reasons to consider it.
Risk of a disability – Before reaching retirement age, one in four 20-year-olds can expect to have at least one disability that results missing at least a year of work.
Loss of income from injury or illness – Loss of income is the most common contributing factor to filing bankruptcy. And a chronic illness or disability is a leading cause of income loss.
Denial of most SSDI claims – Each year, an average of more than 63 percent of social security disability income (SSDI) claims are denied. SSDI is not a guarantee if you are unable to work.
Limitations of employer-sponsored coverage – Most employer-sponsored disability insurance plans offer short-term benefits that cover about 50 percent of your income before taxes. And if you leave the business, you lose your coverage.
What Does Disability Income Insurance Cover?
Disability income insurance—income protection insurance—has features that let you decide how much coverage you need and what you want it to cover. Although the coverage does not replace 100 percent of your income, some add-on features might include:
Increase the length of time you will receive disability income insurance payments
Start with lower premiums that increase yearly as you age, up to age 55
Opportunities to increase coverage, up to age 60
Receive a lump-sum payment—a portion of your disability insurance—when you retire at age 65
Receive benefits if you own a business
Get extra benefits to help toward student loan payments if you're completely disabled
How Much Does Disability Insurance Cost in NC?
The cost of disability income insurance depends on your income and how much coverage you choose. On average, the cost is three to four percent of your income. You can customize your income protection coverage to fit your needs and your budget.
How Much Disability Income Insurance Do You Need?
The amount of disability income insurance you need depends on your income, expenses, and budget. The non-profit organization Life Happens has a free Disability Insurance Calculator to help you determine your coverage needs.
Types of Disability Income Insurance
The types of disability income insurance, or income protection insurance, include short-term disability and long-term disability.
Short-term disability – Short-term disability provides benefits if you're ill or injured and cannot perform the duties of your occupation.
Long-term disability income – Benefits are provided if you are ill or injured and cannot perform the duties of any occupation for which you have education, training, or experience.
Questions About Disability Income Insurance?
You cannot ask questions to—or expect to get answers from—a disability calculator. Hunt Insurance of Raleigh, NC will give you personal attention and thoroughly answers your questions about disability income insurance, (income protection insurance). We'll give you the facts and let you make a hassle-free decision. Call us for a consultation or complete our contact request form. We service the entire Triangle, NC area, and beyond.