Raleigh, NC Life Insurance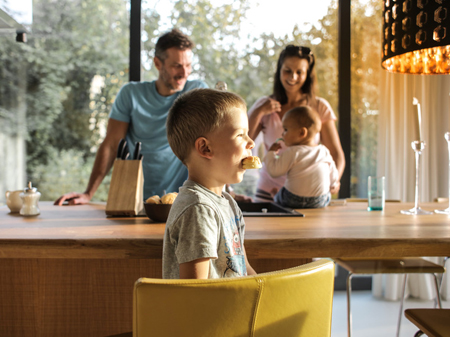 Life insurance is a way to plan for your family's future. Hunt Insurance of Raleigh, North Carolina, is a local, hometown business with a refreshing approach to helping you decide if you need life insurance coverage and how much you want to invest in it. Your experience with us will be more memorable than requesting a quote and completing forms. And our personalized approach will prove it. If you have questions, we won't rush you through the process. Our explanations are thorough and satisfying. We let you decide if you need life insurance.
Do You Need Life Insurance?
There are many reasons that people think they don't need life insurance. According to LIMRA—a worldwide research, learning, and development organization—only three out of ten households in the United States have life insurance. We'll review some of the common myths that may be influencing their decision. We will also let you know the facts.
Life Insurance Myths and Facts
Myth:
Life insurance is death insurance.
Fact:
It's financial protection for family members or loved ones who rely on you. If you die, it's a safeguard that will reduce some of the stress for surviving family members.
Fact:
The younger you are—and the healthier you are—the less life insurance will likely cost. Ultimately, you decide how much life insurance you want. We'll help you find a policy that fits your budget. And you can some policies build cash value.
Myth:
I have plenty of savings, so I don't need it.
Fact:
Unexpected events, including a sudden chronic illness or a loss of income, can quickly drain your savings. A separate investment of life insurance ensures that your loved ones will have the financial assistance they need.
Myth:
The process is too complicated.
Fact:
Getting life insurance involves making decisions, completing paperwork, and at times, getting a physical examination. And during the pandemic, many insurance companies accept the physical exam results from your doctor. But it doesn't have to be complicated. In about 30 minutes, a skilled professional can help you determine how much insurance you need and which plans fit your needs. You may not need a physical exam at all, but if you do, good results from it can help you get a better rate.
How Much Does Life Insurance Cost in North Carolina?
Before giving you a life insurance quote, we'll ask a few questions to understand your needs. Some of the questions involve:
Marital status
Health
Lifestyle and habits
Amount of insurance you need
We'll let you know your options so you can compare insurance and the premium costs. We'll help you understand why you should not choose a plan only because it has the lowest quote, but we'll also help you find affordable policies.
How Much Life Insurance Do You Need?
How can you determine how much life insurance you need? Besides covering funeral expenses, you might choose to purchase enough life insurance to supplement your family's income for a few months—or a few years. Consider your yearly expenses, including:
Healthcare expenses
Household bills
Mortgage payments
Outstanding debt
Taxes
Tuition costs
Types of Life Insurance
Hunt Insurance of North Carolina offers whole life insurance and term life insurance. What's the difference?
Whole Life Insurance
Whole life insurance is a policy that is in effect for your entire—or whole—life if you pay the premiums. A few facts:
Your premiums will not increase, and the policy builds cash value over time.
Some policies offer dividends. Dividends are a portion of the life insurance company's profits that it shares with policyholders. You can use dividends toward your premiums, to upgrade your policy, or take them as cash.
There are different levels of whole life insurance, and we'll explain the options, the differences between them, and the costs.
Whole Life Insurance Options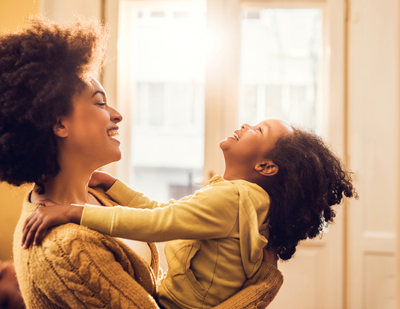 Value – This option offers the lowest cost. It has a savings plan feature that allows you to accumulate cash.
Ten-year policy – This insurance policy allows you to pay higher premiums for ten years. After that time, you won't make additional payments.
Premiums paid until age 100 – This option protects death benefits for a lifetime.
Paid until age 65 or ten years after purchase date – You no longer pay premiums after you reach 65 years of age–or ten years after purchasing the policy—whichever is later. Savings and dividends help you accumulate cash, with the option to obtain loans.
Read our whole life insurance page for details.
Term Life Insurance
Term life insurance is a policy that guarantees protection for a limited amount of time, or term, of ten, fifteen, or twenty years. After that time, a basic policy will end.
A term life insurance policy has the lowest premium costs.
It has limited options for conversion to another policy. Or you can choose the "Plus" level, which can be converted to a permanent policy when it expires.
You may be able to choose from whole life, universal life, or variable universal life policies.
For more information, read our term life insurance page.
Will You Need an Exam for Life Insurance?
To address COVID-19 social distancing requirements, insurance companies are making adjustments to requirements for medical exams. Insurers will accept medical records of your most recent annual exam from your primary care physician to make their assessment of your life insurance application.
If your annual exams are not current, it may be challenging for an insurer to accurately assess your insurance rate class without verifiable medical records. You may prefer to receive lab work to help you feel more confident about the assessment of your life insurance rate.
Are you interested in more details or a free quote?
You can get more information from the North Carolina Department of Insurance website. If you would like details about life insurance policies or help with options that fit your needs and budget, contact us. We assist clients in the Raleigh-Durham area and throughout the state of North Carolina.