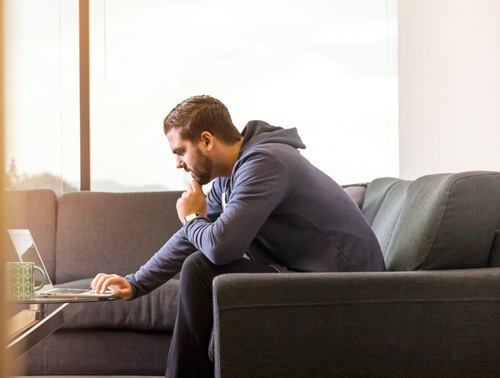 Think you bought too much life insurance? LIMRA's 2019 report shows that about 57 percent of Americans have life insurance. And 32 percent of those who have insurance only have group insurance, which is usually not enough. But what about your situation? Is the policy you purchased much more than you need?
How Much Insurance Is Too Much?
Several factors influence how much insurance you need.
Your annual income – If you're active in the workforce and anticipate pay increases over the term of your insurance policy, account for projected increases in your calculation.
Additional income – Remember to include social security income, rental property, real estate, investments, and other funds that you'll leave for your survivors.
Existing policies – If you have any existing policies, factor them in. Keep in mind that if you have a group policy through your employer, it might not be valid if you change employers. Depending on the circumstances, you may be able to convert the group policy to an individual one, but the premiums after you leave the business can be costly.
Current and anticipated expenses and debt – Loans, credit card debt, mortgage payments, medical bills, health insurance premiums, and other expenses–factored them into the amount of income you need to leave your survivors. Funeral and burial fees can cost up to $10,000, so include them in the equation.

Burial/final expenses
Caregiving for an aged or ill relative
Business purposes
Charitable gift
Estate taxes/liquidity
Family financial responsibility
Funds for college education
Income replacement
Pay off mortgage
Raising a child
Replace a policy
Supplement a group coverage plan
Tax advantages save/invest
Wealth transfer

Multiply the highest number—your expenses or income—by 10 to 15 – If you earn $60,000 each year—or if your family spends that amount—your life insurance policy should provide at least $600,000 for your family. Some families choose up to 15 times their income or expenses to cover unexpected events.
Did You Overdo It?
If possible, purchase enough insurance to replace your income and cover expenses for 10 to 15 years. If 10 to 15 times your expenses or income is about $800,000 and you purchased a $3,000,000 policy—or multiple policies that value that amount—you've probably bought too much life insurance.
Is It Too Late?
If you think you've bought too much life insurance, what can you do about it now? Talk to a trusted life insurance provider or investment advisor who can examine the terms of your plan and determine if you're able to sell the portion you don't need. You might be able to turn some of the cost of the premium into income.
Before you buy your next insurance policy, talk with an independent agent. You'll receive personalized service and straightforward advice to plan for your loved ones' future. Contact Hunt Insurance today.