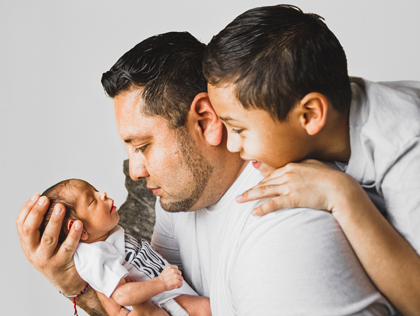 If you leave your job, what happens to your life insurance depends on the type of plans your employer offers. Group life insurance—or employer-sponsored insurance—can have options to port or convert your plan. But not all plans have these features.
Life Insurance After You Leave Your Job
Whether or not you can keep your life insurance if you leave your job depends on the conditions of the insurance plan. Conversion and portable plans allow you to retain at least a portion of the insurance.
Conversion
Some group life insurance policies allow you to convert to an individual plan if you leave your job. You can convert without a physical exam or medical questionnaire. Common options are whole life or universal life insurance.
Whole Life – The insurance will be in effect for your entire—or whole—life. The premiums are fixed and won't change with your age or declining health. Although premiums are higher than term life insurance, your policy can build cash value. You can borrow from the accumulated cash value or use it to pay insurance premiums.
Universal Life – Universal life insurance combines affordability with permanence. It offers the lower premiums of term insurance, but like whole life insurance, it lasts for the remainder of your life. The plans your employer provides may—or may not—build cash value.
Portability
Portability allows you to continue your life insurance plan if you're laid off or voluntarily leave your company. You'll have term life insurance protection for a period that is specified by your plan. Depending on the policy, you can take all or a portion of the coverage after you leave your job. The plan might specify—in dollars—the minimum and maximum amount of coverage that you can continue for yourself, your spouse, or a child.
If Neither Option Is Available
If your employer offers life insurance that cannot be converted or ported, you lose your coverage when you leave your job.
Is Employer-Sponsored Life Insurance Enough?
Eighteen percent of consumers only have group life insurance coverage that is employer-sponsored. Two factors can help you determine if your employer-sponsored coverage is enough:
Portability or conversion – If your employer offers life insurance that you can't convert or port after you leave the business, consider purchasing additional coverage. Ask the human resources team at your job about the cost of premiums if you separate—voluntarily or involuntarily. It may be less expensive to purchase a personal term life insurance policy.
What's needed to sustain your survivors? – Funeral expenses, replacement income, education costs, and more can affect how much money you want to leave your beneficiaries. For a list of current and anticipated expenses to consider before you buy an insurance policy, read our blog post, Did You Buy Too Much Life Insurance? What Now?
John Hunt, insurance agent and owner of Hunt Insurance of Raleigh, Durham, and Chapel Hill, sponsors this post. Call us for a hassle-free quote: 919-840-8418.